BOOKING SYSTEM
You must be over the age of 18 to book a massage with Male Masseur in Manchester. ID required if you look younger with your date of birth on.
My online booking system shows the dates and times I am available, so you can book there and then.
Please be assured I do not share your private information with 3rd parties, please let me know if you do not wish to be contacted with any forthcoming promotions.
If you have any specific requests regarding the appointment please add these to the comment section when making the booking. If you have any questions relating to any of the services I provide please drop me an email on the contact page
When you have made a booking you will receive an email confirming the date of your booking, time, my location and the massage you have booked. If you are booking an a home visit or outcall you will need to provide the address details in the comments section. If you are running late due to traffic please let me know via whats app or text as the system only allows a 15 minute buffer between appointments. Please provide a valid telephone number when making a booking, withheld numbers not answered.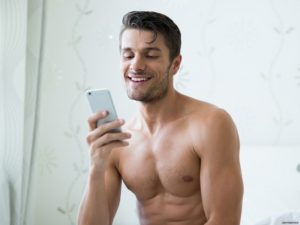 BOOKING ETIQUETTE
When a booking has been made please do not arrive more than 5 minutes before the time booked.
You agree when booking a Naturist Sensual or One on One Body appointment that you are fine with elements of sensual touch within your massage. If you have any specific requests, eg, naturist massage without sensual touch or specific areas not to be touched, please make me aware at the start of the appointment.
Please arrive freshly showered,  however shower facilities are available and will form part of the appointment time. If you require these prior or after the massage please let me know in the comment section so I can factor into your appointment time. I am freshly showered before each client.
I appreciate lateness cannot be helped sometimes, however if you have made no effort to contact me prior to your appointment time starting, then your appointment will be cancelled.  Due to booking times having a buffer between each booking if you are running late and let me know I can inform the next client and move appointments slightly.
 Bottle water provided after the appointment.
 Fresh towels for each client.
CANCELLATIONS
If you need to cancel for any reason please use the cancellation option on the booking email confirmation sent to you when booking or contact by the whats app option on the website.
PAYMENT
Payment is cash on the day and should be paid on arrival before the start of the massage. PayPal and Banks Transfer are accepted but must arrive before your booking and be cleared.
ONLINE BOOKING
COVID PROCEDURES -Please read regarding the procedures put in place
Below are the services I offer along with the prices I charge, please note that these are non-negotiable. Monthly promotions are available check out my promotions and workshop page. If you don't have an hour to spare why not book an Express Service (30 minutes available on all the below – Therapy Room only – NO outcalls, sorry.) please contact me via text/whats app to check my availability – The price for these are half of the hourly rate of each service. With these bookings I need to book out the diary when you make the booking and require an email to do so, to allow me to confirm the booking back to you with directions.
When booking a massage please be aware of what is involved and what isn't with each massage.