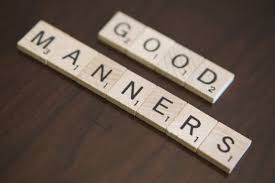 A few unwritten rules about your massage experience here at Male Massage in Manchester, these are outlined below:
Your appointment will be far more relaxing for you and your therapist – if you understand the massage etiquette.
Shower before you arrive for your appointment. If you were a masseur, would you want to be touching someone that is all hot and sweaty from the gym?Arrive fresh and clean and smelling sweat. Your masseur is freshly showered before each booking, wearing deodorant and aftershave.
Arrive Early. Always turn up 5 minutes ahead of your appointment as you may bumped into the client before you. Showing up dead on your appointment starting time will reduce the time you have on the table. If your running late please call ahead.
Tun off your phone. When you arrive turn off your phone as you don't want this ringing out as you are being relaxed, even a vibration can often be heard. So, shut off for your appointment allocated time and totally relax.
Undressing. Your masseur will show you to the spare room and tell you to undress to the level of your comfort, leaving the room for you to undress. A towel will be positioned on the bed for you to wrap round yourself as step into the therapy room. You can either wear your underwear or if you have booked the Sensual Naturist or One on One Body you will be naked. This allows your masseur to glide over the body without any restrictions.
Communicating with your Masseur. At any stage during your appointment that there is something you don't feel comfortable please speak to your masseur. Please let them know what type of pressure you like, if you're not sure say so and they can start off with a gentle pressure. If you require it a bit harder say so. If there is a part of the body, you do not want touching i.e. the feet because you are ticklish please let them know. Feedback and small talk is very common, but some people prefer to lie there relax, close their eyes and maybe nod off, your masseur will not be offended.
Bodily functions. Your relaxed and occasionally you may find you pass gas during a massage, don't be embarrassed it does happen. However, should you feel you need to stop for a few minutes and head to the bathroom please let your masseur know. Another common problem is that you may get an erection, an experience most men encounter. Nothing to be ashamed of.
Sexual suggestions. These are a no no, a passing comment could offend the masseur, he could ask you to leave or refuse bookings in the future.