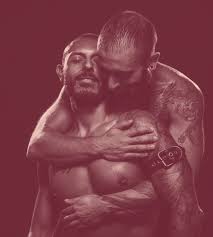 A couple's session covers all elements of a one on one tantric session. On arrival at the studio and prior to the start of the appointment, your therapist with create a comfortable and trusting relationship. Getting to know each other will calm any anxiety or jitters. When you both feel at each other's company the session will begin.
The therapist will invite you to the sacred space of the inner sanctum. Your Tantra therapist will undress you slowly under the glow of candlelight. Your therapist will lavish and sooth every inch of your skin. Including sensual showering using a variation of soaps, scented lotions, and sponges your whole body will sensually explore, caress and relaxed. Soft hand and finger movements from the temples and head, down the back of the neck, shoulders, the body, and evendown to erogenous zones. Working the way down the legs to the calves and feet and toes.
As the warm water trickles over your body and relieves the anxiety and stress. Let your mind start to wander to the sensual space you and your Tantra therapist will soon be going to. Knowing your adventure will soon be about to start as your body starts to feel reborn and your body is slowly dried with arm towels. The sensual shower starts to prepare you for the tantric massage which will follow.
A tantric massage will give you a feeling of being in a trance, time disappears, problems and worries will no longer see valid, or may be forgotten totally and physical boundaries dissolved.
Your therapist will as you to lay back on the massage table with a pillar covered with a towel under your hips and the massage will begin. Your knees a little bent and your legs slightly apart. Every part of your body will be gently caressed and massaged with warm sensual oil. The flow of energy will be stimulated, and your sensitivity increased as your senses are awakened. In a tantric massage all areas including the lingam and yoni will be massaged. These are described in other blogs.
Lust and sensuality are located here, but these private areas are a big source of fulfilment and joy in our life. You will feel total at piece but wide awake. You will be shown how to breath correctly as you fall into a deeper state of relaxation. In this sensual treatment your body will be completely pampered. Your therapist will provide a sense of well being and the feeling of comfort, often described as "walking on air".